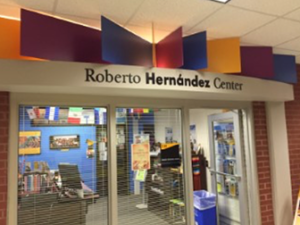 Upon entering the Roberto Hernandez Center, nestled in the narrow Bolton hallway that leads many UWM students toward the library, you're treated to a colorful collage made up the flags of many Latin American countries.
On the surface, the center is an advising office for the university's around 2,000 students of Latin American heritage. If you were to see the space as strictly an academic advising office, you wouldn't be doing the center justice.
From the office's director Alberto Maldonado, to the two advisors Gabriela Dorantes  and Olivia Navarro, to the many different students who frequent the office on a daily basis, the center is a place for advice, shared experience,  and in the words of UWM senior Leonardo Serrato, a "second family".
"They're there for you," Serrato said. "It feels like you are welcome to ask questions, even personal ones."