In StoryCorps style, journalism students recorded fun and poignant conversations with friends and family over Thanksgiving weekend.
Rukiya Stewart talks with her mother, Tonia, about their first moments together and life throughout the years.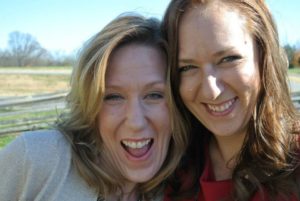 Sisters Kristi Klein and Wendi Miller suffered a terrible loss when they were kids. They sit down with Kristi's daughter, Tess, to share how it changed their lives.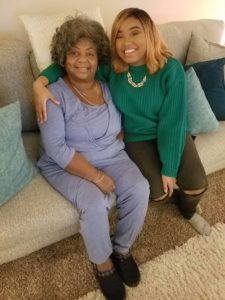 Naomi Wilson interviews her grandmother, Bernice Watts, about how Bernice hopes her grandchildren remember her.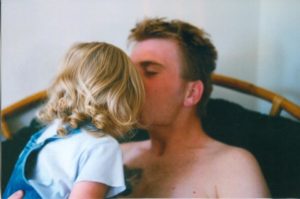 Randy Strickland, Jr. was diagnosed with Type II Diabetes at age 18, and 20 years later, found himself in renal failure. After going through a kidney-pancreas transplant, he talks with his daughter Taylor about his new outlook on life.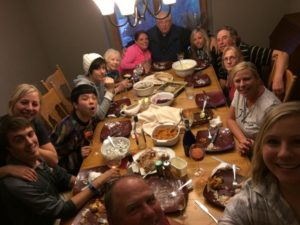 UWM student Jake Beckman spent Thanksgiving with the family he's known for less than 10 years. Jake's grandparents recall how their first meeting came about.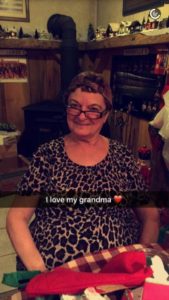 Hailey McLaughlin interviews her grandma, Carol Kryscio, to find out about her life as a young mother with a husband who was always working.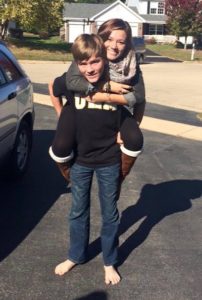 Sixteen-year-old Alex Bretl gets all the attention from his parents since his two older sisters left for college. Alex talks with big sister (and UWM journalism student) Cassie.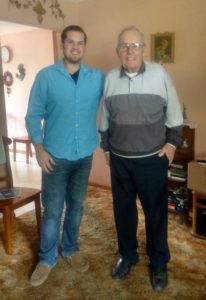 For nearly 30 years, William H. Tewes and his grandson William have lived next door to one another.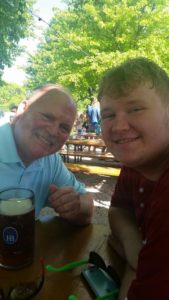 Evan Heffelfinger sits down with his grandfather, Mark, to learn about moving to Milwaukee and meeting his future wife.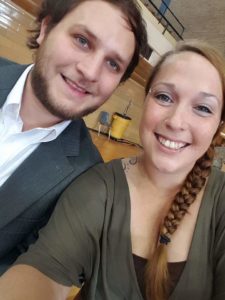 Ariel Goronja talks with her husband, Blake, about his immigration to America and how they met.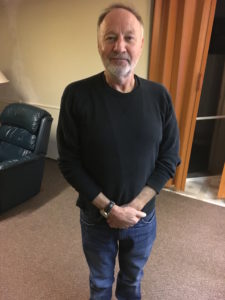 Evan Casey's father, Thomas Casey, sits down with his son to share some of his memories from the Vietnam War. Thomas served as a Combat Medic in Vietnam from 1968-1969.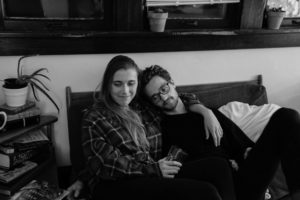 Sometimes relationships start with storybook beginnings and love at first sight. Other times, awkward and bizarre encounters create an unlikely connection. For Cassie Zimmer, 22, and Brennen Steines, 23, it was a little bit of both. Allison Steines recorded their story.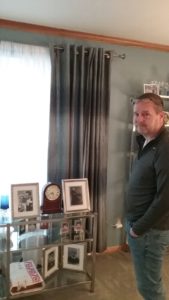 Harald Reynolds talks with his father about their trip to Finland in 2015 and their family history.
John Fennimore's Grandma Sophie grew up during World War II. She went through a lot of hardships before she found hope in America.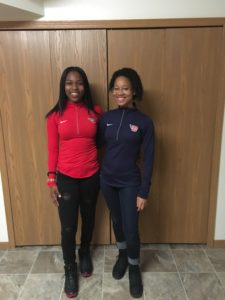 Courtney Owens, a freshman at the University of Dayton, reflects on what it's like moving six hours away from her loving family. She spoke with her cousin Chardanay Hunt.