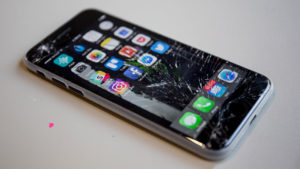 "Disappointed," "Happy," "Distraught" and "Elated" were just a few words uttered on social media outlets Facebook, Twitter, and Instagram after results of the 2016 presidential election were announced, perfectly displaying the American peoples' stance on our current state of affairs.
Mr. Donald John Trump, 70, of New York City, is the next President of the United States of America, and the reality of this has the country either optimistic or concerned for their future.
If the fact that the Canadian immigration website crashed after 10:30 p.m. on Tuesday evening when it became apparent that Trump was winning over his opponent Democratic candidate, Hillary Clinton, by an electoral college landslide, wasn't indication enough of what was going on in the minds of some fellow Americans, then one would be sure to understand the separation of opinion in the matter of our next president on social media.
On Facebook, long paragraphs and short statements were posted, either stating why they are disappointed in America, or why Trump's win will be good for the country.
"I am disappointed in America. An America that chose to elect a President who is racist, sexist, homophobic, and Islamophobic," said Erin Hensley of Columbus, Ohio.
Others were jubilant over Trump's win.
"Thank you lord, this country needs this, let's get back to work, create more businesses and make America great again!" said Kaylee Marie Winfield of Spring Hill, Florida.
On Instagram, there were countless illustrations of dark humor displayed through "GIFs" which are video snippets, or "Memes," which are captioned photos, and political cartoons using both President-elect Trump and Clinton for material.
A popular meme on Instagram was one of Trump sitting and looking concerned as the people in the same room gathered around him are standing and smiling, celebrating his lead over Clinton with the title: "When you just wanted to have a little fun and now you're responsible for 300 million people for 4 years."
Most of the memes posted by Hillary opposers refer to her alleged deleted Benghazi e-mails, which were used against her in many of the presidential debates.
One meme is split up into three different photos and captions. The first photo is of a crowd of people in an arena that says: "That's a lot of votes, Donald." The second photo is of Hillary that says, "Be a shame if…" Then the third photo zooms into her eyes and says, "Someone deleted them."
Twitter, which was the reigning champion of all of the social media websites during the 2016 election, showed examples of users stating their opinions with "GIFS," "Memes," hashtags. photoshopped pictures and cartoons.
Top Hashtags of the election included:
"#Election2016," "#VOTE," "#MyVote2016," "#voted," "#imwithher," "#morningafter," and "#thursdaythoughts."
GIFs shown on Twitter were mostly from famous TV shows or of celebrities crying, or of people laughing then stopping abruptly with their eyes getting wide.
Another GIF titled "How Canada Feels About the U.S. Election," showing Bugs Bunny sawing off the U.S. from Canada and our country floating away.
There is no doubt that social media has played a major role in creating one of the most humorous elections in American history, but has also been established as the meanest.
Some social media users have graduated on to a new level of "internet trolling," by calling Clinton supporters vulgar names or telling those who want to leave the country to go because, "We don't want you here." Trump supporters have also experienced the ugly side of social media by being called "bigots," "sexists," and "racists," for voting for the future president.
Despite the cyberbullying that has been involved in this entire election, an element that Trump has had a part in and one that his wife and future First Lady, Melania Trump, has ironically campaigned against, this nation has found solace in humor.
Whether you are upset over Trump winning or happy that Clinton lost, the next four years are guaranteed to provide the best political Meme's of all time. Hopefully through comedy shared on social media, people will learn to laugh instead of spending time tearing one another down perhaps to a point where we can find unity in humor as a nation.