No. That's what students at the University of Wisconsin-Milwaukee told school officials last week when a referendum asked them to increase their fees to update the Student Union.
The school asked students to support an increase in their fees of $124 per semester to fund the "renovation and/or replacement of the existing Student Union."
In order for students to register for spring 2018 courses, they were required to vote for the referendum, a move officials hoped would provide a more accurate vote.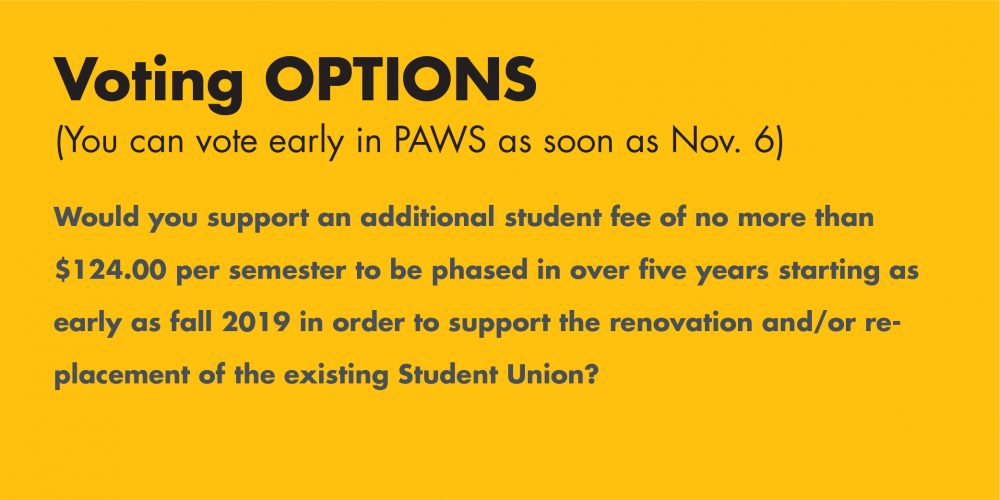 (Above: image of referendum on "Your Union" website)
With a total of 18,460 votes cast, 48 percent of students voted no, 36 percent voted yes, with 16 percent abstaining from voting, which was provided as a third option.
"While we may have preferred a vote that would set the path toward a building project," said Richard Thomas, director of the UWM Union in a campus-wide e-mail titled "The Students Have Spoken".
"We hear the students and will take their voice into account as we plan how best to maintain and enhance the existing facility and to create an environment that is comfortable for students," he said.
Without the funding for renovation, the union will have to use any funds to repair existing damages, a move school officials say will cost more in the long run.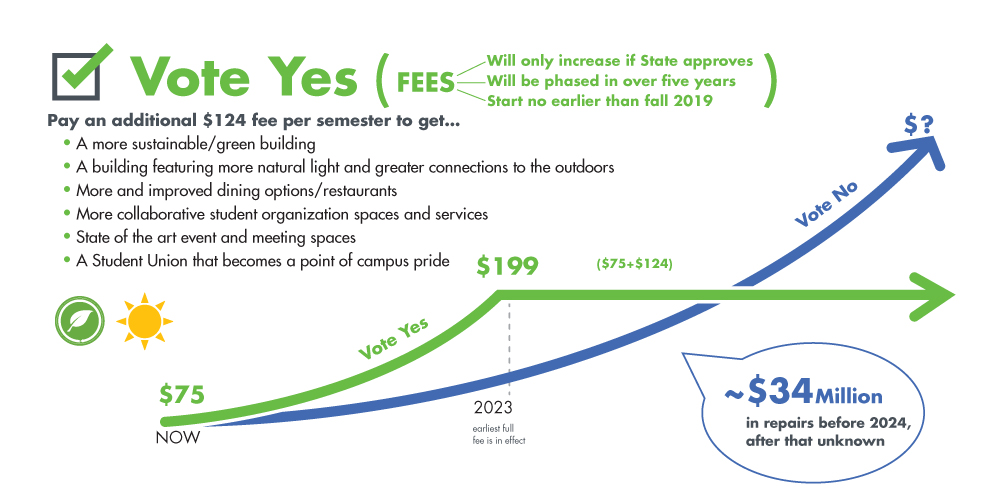 According to the "Your Union" website, funded by the school, the $124 would have provided more dining options, student organization and meeting spaces, as well as making the union a more environmentally friendly building,
Ashley Meyer is a senior in the Journalism, Advertising, and Media Studies (JAMS) department at UWM and she voted against the referendum.
"I personally think there are a lot of other things UWM could be improving other than the union," said Meyer. "I'm really big on parking, that's a big frustration of mine."
Meyer said if student fees are going to increase, she would prefer that money go towards increased parking options and lower parking costs.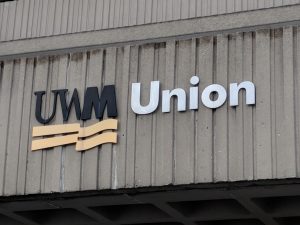 The university says the aging UWM Student Union, which serves 32,000 people per day, requires repair costs year after year, and sees renovation or replacement as a more stable option.
In an effort to persuade students to vote yes, the school placed 33 large bandages on walls, floors and ceilings throughout the union.
The bandages represent a decaying building in the school's eyes, which has amounted to $9.3 million in structural repairs in the last 15 years.
On the side of defeat, Senior Ninia Linero said that she voted yes because, in her view, costs are going to rise anyway.
"I knew that if we didn't vote yes, student fees were going to increase anyway," said Linero.
UWM said the union will need nearly $34 million in repair costs by 2024, with unknown additional costs after that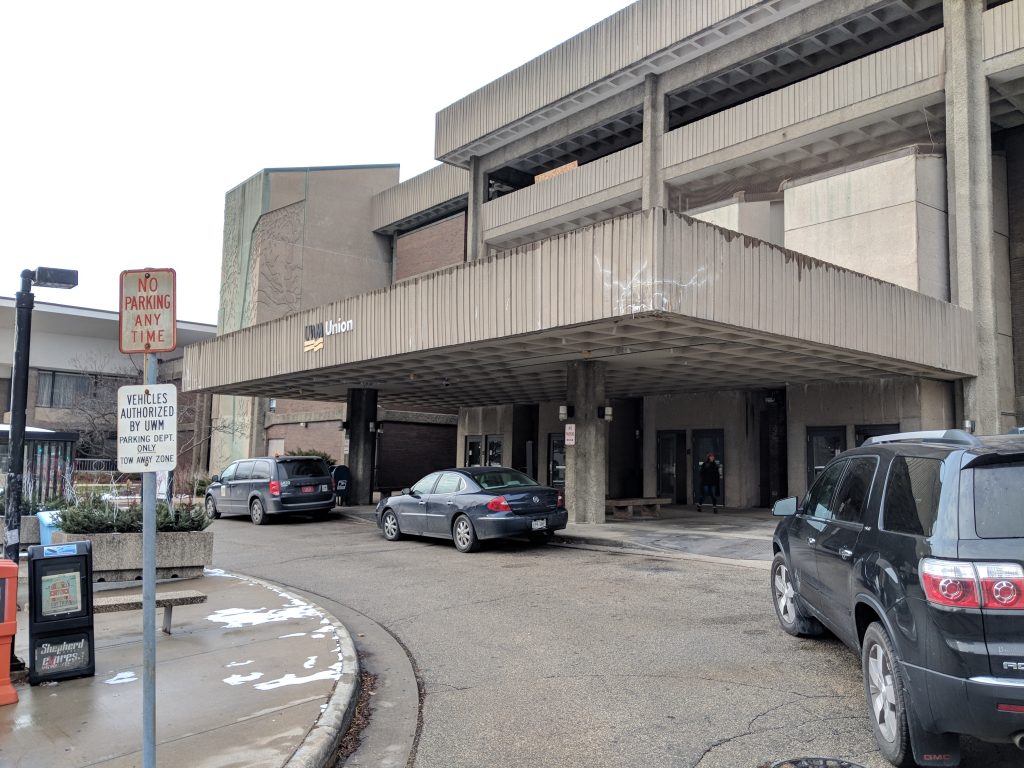 More than 3,000 students abstained from voting. One of them is Samuel R. Fuller, also a senior in the JAMS department at UWM and he said he is graduating in May of next year and didn't feel comfortable voting on something that wouldn't affect him directly.
"I knew I wasn't going to be here," said Fuller. "I didn't think that it would be fair for my voice to be heard for something that wouldn't really impact me whatsoever."
While he did abstain, Fuller was in support of the University's effort to improve the grounds.
"Whenever you talk to people from UWM, they think that the Union just looks awful," said Fuller. "I'm a big proponent of change," he said, and had he not been graduating next year "I would have voted yes."
Opponents say that while the Union may need changes, there are other buildings around campus that need the school's attention
"I have a lot of classes in Merrill Hall which is pretty much falling apart," said Meyer. "To spend money on a building that is in good shape just wasn't a priority for me."
UWM is the last four-year system school in Wisconsin to build or renovate its union, according to the "Your Union" website.
In an email to students following the vote, Union Director Rick Thomas empathized with students over the possibility of increased fees.
"We understand we were asking students to support an increase to their fees at a time of heightened concern about the cost of a college education," said Thomas.
With the students voting down the referendum, any plans to remodel or renovate the UWM Student Union are now on hold, pending further funding possibilities.