If you are on any social media network, chances are you have heard of "Di*ks out for Harambe."
It all started with Harambe, the 17-year-old gorilla that was killed at the Cincinnati Zoo when a child fell into its enclosure, forcing officials to shoot. Many people believed the killing of the beloved gorilla was unnecessary and should have been blamed on poor parenting. Soon #RIPHarambe was seen all over the internet with photos of the gorilla next to iconic dead celebrities. Harambe photos and memes were igniting like a fire on all forms of social media, but the one that stood out was "Di*ks out for Harambe."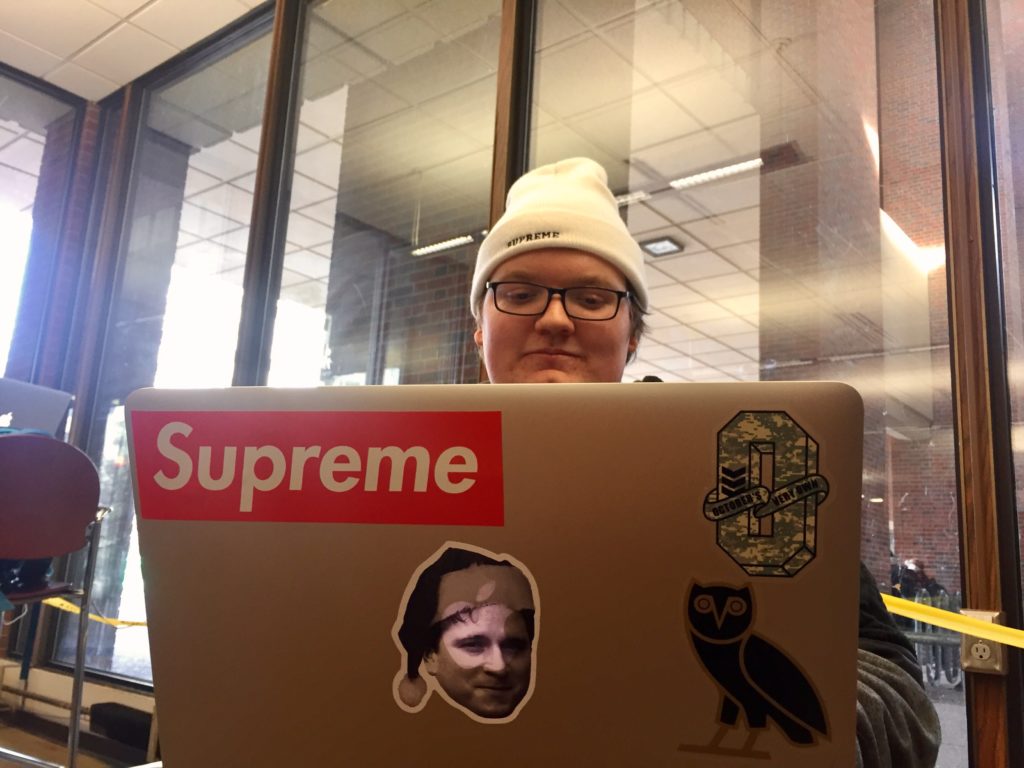 So who started the catchphrase of the year?
UW-Milwaukee student, Brandon Zaboklicki is a senior majoring in advertising. He goes by the Twitter name @SexualJumanji and has over 18,000 followers and 212,000 tweets. When he's not tweeting, he's either playing video or in class- but he's not fooling anyone; he's also tweeting in class.
"Some people play sports. I type 140 characters," said Zaboklicki.
Getting a degree in advertising is just something that Zaboklicki can "maybe" make a career out of, but his dream is to tweet memes all day and become famous for them. In reality, he isn't far from getting there after the Harambe hype. Zaboklicki entered the Twitter world in 2011, but started tweeting jokes in 2013. He hopes all his hard work on Twitter doesn't come to an end if Twitter dies out but he will always be cracking jokes on some form of social media; locking a job down on that won't be too hard to come by for him. His humble attitude towards finding humor in the average things in life, is what his 18,000 followers love about him.
"I just found a way to make everyday things comedy," said Zaboklicki.
Zaboklicki had heard the expression "di*ks out" in rap music when they were talking about guns. When he was steaming music on a site called Twitch, someone commented in the chat "We coming into the Cincinnati Zoo with them dicks out for Harambe." That was something that caught Zaboklicki's interest, and the next day he was taking a selfie with a fake gun using "We comin with them di*ks out to avenge Harambe!!!"
"It wasn't viral right away. It had like 50 retweets and 200 favorites but the next day I was like okay," said Zaboklicki.
In the social media world, knowing someone who can retweet your comical memes is key. Zaboklicki had just that when his online friend Brandon Wardell, a comedian from Los Angeles, helped him out by creating some noise for Zaboklicki's entertaining word choice. Wardell made a vine where "bros" were chanting the phrase, along with asking actor Danny Trejo to get in on it as well. Once Trejo was in on it, it exploded into a huge meme that everyone was talking about. According to a Rolling Stone article, Wardell mentioned that within 10 minutes, the meme reached 2,000 retweets.
"I was so shocked when I heard someone from UWM started this meme. I had always wondered where things like this originated from, I mean all my friends say this, it's so cool that he goes to my school," said 23-year-old millennial Tony Robertson.
Normally Zaboklicki kept away from any attention. He lives with his parents in Greenfield,  works at Sendik's, and is one of those kids that never has to study; he just gets it. He never told his coworkers he created the meme, he never told his friends-unless someone asked. Being the unpretentious college student, he refrained from going public as "the meme starter" because he doesn't want people to know him by this one meme but by his other jokes on his twitter page. Through it all his family is really proud and supportive of his accomplishments as a social media enthusiast. His mother always thought that he would be the next Jerry Seinfeld.
"It's really awesome that he's working hard and that it hopefully pays off," said Lisa Zaboklicki.
Despite all the controversy with Milo Yiannopoulos, the face of the Alt-Right movement, bad mouthing the Harambe meme to Ghostbuster star, Leslie Jones, Zaboklicki kept away from any negativity. He did find it upsetting when Yiannopoulos turned the meme into a destructive race issue. The second that the meme starting becoming a racial problem, Zaboklicki and Wardell deleted it.
"He ruined my meme. I hate the guy," said Zaboklicki.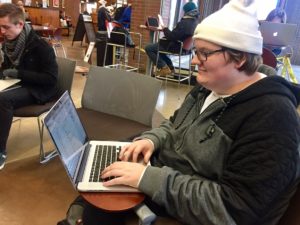 Through all the ups and downs of Di*ks out for Harambe, Zaboklicki believes that it helped him more than hurt him in the end. He mentioned that a few years ago he would have thrown up from all this excitement being thrown at him. This meme taught him self-confidence and lead him to opportunities that he would have never imagined—being featured in Cosmopolitan. He is also on their list "one of 2016's most fascinating people." Now how many people can say that?
"I don't see myself as famous. I'm more of a Z-list celeb," said Zaboklicki.
While Zaboklicki was featured in many different articles on the web, Cosmo was the only piece that mentioned that he attends UWM. The estimated PR value for the story reached $1,874. An estimated PR value is based on the size and demographics of the audience reached and what it would have cost to purchase equivalent media time. There isn't much PR value for UWM besides it being "free" exposure according to the Assistant Dean for L&S college relations, Deanna Alba.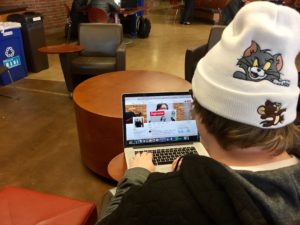 "If the story had run in a different type of publication – say the New York Times – the value would have been very different based on the size, age, education, gender, income level, etc. of New York Times readers," said Alba
For now, any attention this story receives will be aimed towards Zaboklicki himself. During exam week, this was the last thing that he could imagine happening and the publicity is quite overwhelming, but Zaboklicki thinks it is the best thing that has happened to him. He will certainly not stop tweeting and continue to make others laugh.
"I'll be a memer till I die. Di*ks out will never die just like internet, memes will never die," said Zaboklicki.