The ideal image of an attractive figure for a woman has fluctuated overtime. However, some of the methods used to achieve an ideal body image date back to the 1500's. In the 16th century, corsets were used to enhance the shape of a woman's bust. Corsets became more common among European and American women in the mid-1800's and early 1900's as fashion garments when the sewing machine was introduced. Skeletons from women in the Victorian Era prove that wearing corsets daily, can permanently effect your ribs from compression. Today, celebrities have popularized this harmful body brace without informing their influential young fans about the serious and potentially fatal health risks.  Corset training will always be physically and mentally damaging to a woman's health. Actively wearing corsets will deform your organs leading to other health issues like trouble breathing and digesting food and set unrealistic body standards for women.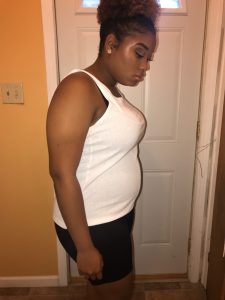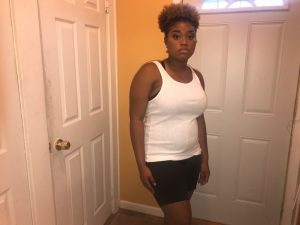 Most corsets are steel-boned, made from a strong fabric like satin or cotton and filled with steel rods to help clinch the waist. Corsets are laced up the center or side of the back and metal eyelets help women pull the lace as tight as they desire. Corset training is a gradual process for re-shaping your waistline through pulling in your ribs and rearranging your internal organs. The goal of corset training is to get an hourglass figure by continuously purchasing smaller corsets until you've reached your ideal waistline. Traditionally, corsets were a symbol of status, privilege and womanhood. Over 100 years later, some women still associate these insane ideologies and practices with womanhood.
When you wear a steel-boned corset, you are pushing the sides of your body in. This squishes your lungs, which blocks the flow of oxygen throughout your body and compresses your stomach which disrupts your digestive system. The dangers of corset training are known and available online or through a health care provider. Corsets trap and force your body to fit into an unnatural shape. It's ridiculous to expect your internal organs to perform normally within a confined space. The act of tightening the laces of a corset to have a cinched waistline, forces your ribs to mold into the shape of the corset. Your ribs are the gate-keepers for your internal organs. If your rib-cage is compressed then your gallbladder is shifted, your kidneys are shifted and your diaphragm is pushed up. You are potentially compromising blood flow to your heart, to fit these unrealistic expectations that your body isn't made for.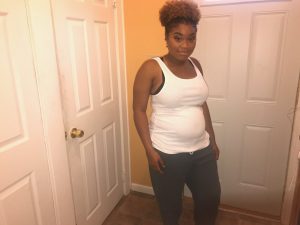 Therefore, corset training has an emotional toll on women. It's a gateway addiction to excessively buying shapewear, weight loss pills, anorexia and bulimia. These "get fit quick" schemes that advertisers pay celebrities to advertise on Instagram, monetize on unmotivated and insecure women. To be sure, corsets can temporarily relieve back pain, help with poor posture and it could make you lose your appetite. However, you are potentially deforming your ribs, misaligning your spine and squeezing your stomach, which can cause acid reflux. If you get into the habit of looking for ways to always curb your appetite to appear thinner, you may suffer from anorexia. Our bodies need certain unsaturated fats and sugars. Going through these unfathomable measures to achieve an edited "perfect" body, will only jeopardize your body and mental health. I personally owned several waist trainers that I only wore on special occasions for a few hours. Even though it often made me dizzy and light-headed, I felt confident and sexy in my clothes. It didn't seem harmful at the time, but I was putting my body at risk every time I wore a waist trainer. I didn't want to keep making my waistline smaller or achieve an hourglass figure, I just wanted to disguise my belly fat. Over time, I had to realize that changing my lifestyle would help me achieve the same happiness that my waist trainer gave me. I had to stop being emotionally dependent on my waist trainer to help me embrace my body size.
Going on a diet alone, won't help you lose weight healthily. Wearing corsets and waist trainers every day for eight hours, won't help you safely lose weight. You will only safely lose weight, if you change your lifestyle. Incorporating better sleeping habits, exercising more and limiting your caloric intake will help you lose weight. You should try healthier alternatives like caralluma firmbriata extract to curb your appetite or green tea extract to help with abdominal bloating. Begin to educate yourself on the long-term effects of new weight lose trends before risking your health. Today, the idea of camouflaging your insecurities has been repackaged and rebranded through "safe" corsets and waist trainers. However, nothing but the platforms for advertising has changed. You can't magically lose fat in only one area of your body. Corset training and wearing waist trainers, won't give you any beneficial long-term results on your body. Corsets will always be torture chambers for your body.