In StoryCorps style, journalism students recorded intimate interviews with friends and family over Thanksgiving weekend.
---
Carrie Mahone talks with her mom, Nancy, about the journey leading them to getting their Yorkipoo, Blaze, and the fear of dogs her mom had to overcome.
---
Justin Baier sat down with his mom late one night, and discussed the highs and lows of her life. Justin was surprised that both involved his father.
---
UW-Milwaukee student Seth Dittmer talks with his mother, Marie, about homeschooling him and his three siblings.
---
Razy Shapiro shares her 1946 love story with her granddaughter, Jaylyn. Razy and her husband have been married for 67 years.
---
Kylie Zazula sits down with her step-father, Albert Vasquez, to talk about how his upbringing helped him become a good parent.
---
Claudia Delgadillo asks her godfather, Bryan Lyday, about his impressions of the woman she's become.
---
MacKenzie Lillund and her mom talk about their life together.
---
Jessica Lopez's father, Eladio, left Mexico 30 years ago. He shares memories of his family, friends and childhood.
---
ReAnna Oestreich has a talk with her father, Ricky "Tank" Oestreich, about what it's really like to be a truck driver.
---
Living in a big city can sometimes be lonely, but when Molly's four-legged companion is around, there's never a lonely moment!
---
Sydney Ewert talks with friends Nick D'Agostini and Alex Underbakke, members of a group called The Boys, about the boys.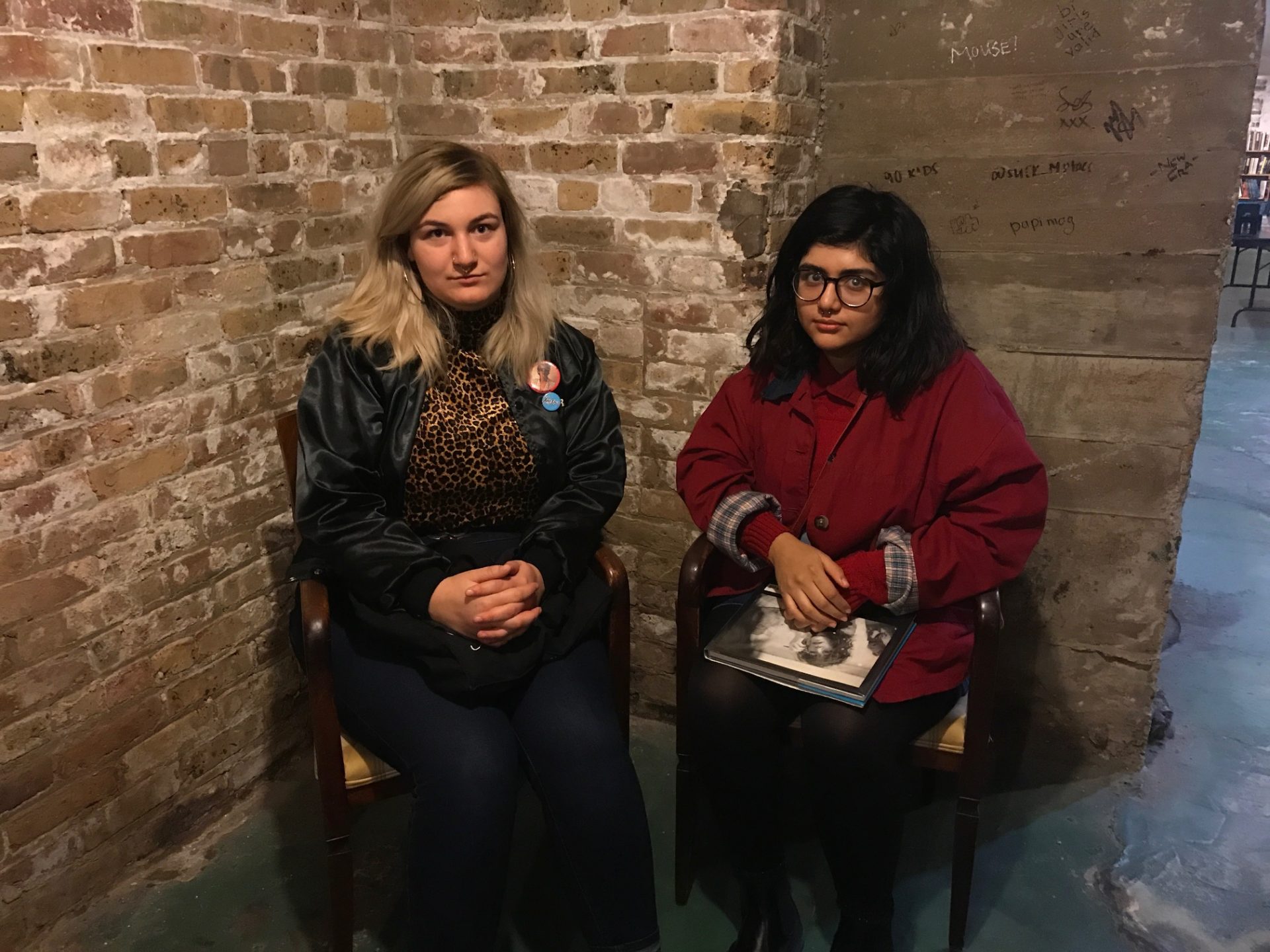 ---
Lauren Keene interviews Lulu Sanchez about her coming of age as a woman of color in Milwaukee.