On Tuesday night, students gathered mats and began to set their stations for meditation and yoga. The excited younger students rushed to get their mats closest to the instructor while the reluctant older students dragged and hung around the back. As the class begins to get rowdy, the instructor uses standard teacher maneuvers to get them to quiet down.
"Clap one time if you can hear my voice."
Tea Cakarmis is the Community Program Coordinator at Urban Ecology Center's Washington Park location and oversees the events of the Young Scientist Club. Tuesday through Friday from 4 p.m. to 6 p.m. and Saturday's from 1 p.m. to 4 p.m., the Young Scientist Club at the Urban Ecology Center meets for diverse environmental and wellness activities. Last week's activities included "Library Day," "Science Experiments," "Environmental and Culture: Gift making and wrapping," and a holiday party, which explains why some students were disappointed that today's activity was yoga.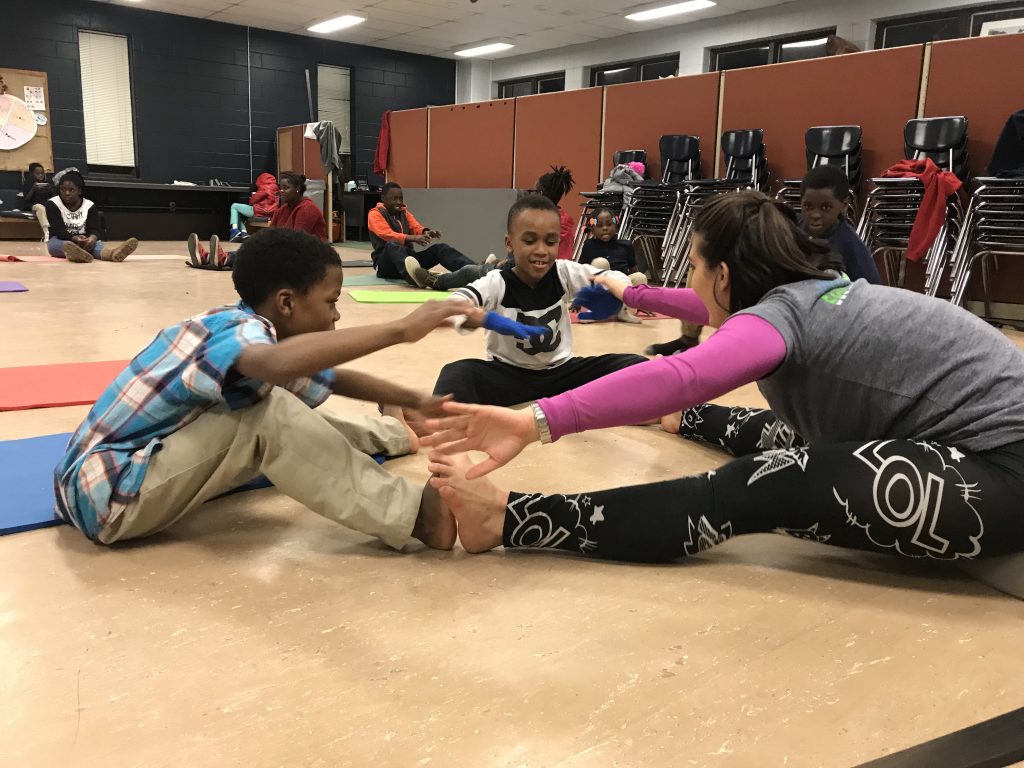 Usually when students come in after school instructors try to get them outside before instruction begins.
"But with the darker sky, it limits us to burn off their excess energy," said Cakarmis.
The Urban Ecology Center Washington Park location is located off of 40th and Lisbon, and primarily strives to serve members of the Washington Park community. In 2007, the Urban Ecology Center was opened in part as an effort to revitalize the neighborhood and the inactive landscape. Since its opening, the park has seen a decrease in criminal activity.
"Crime rates have decreased," said Community Program Coordinator Tea Cakarmis. "People have an interest in maintaining that park as something for generations to come. It also drives out criminal rates because the feeling of lack of accountability goes down when people know someone is taking care of the park."
The Young Scientist Club program at the Urban Ecology Center not only educates students on the importance of environmental awareness, but also gives student a safe space to be themselves. Coordinators recognize that different students require different needs, even if sometimes, all of those needs can't be met.
Andi Regalbutl is a recent Marquette graduate with a degree in Sociology and Peace Studies. Today she has signed up to volunteer with the Young Scientist Club.
"Educating youth about the environment is something we really need to do," said Regalbutl. "It's good to have spaces that makes the community thrive."
At the age of 13, YSC members are eligible to become volunteers. 13-year-old Jamila, whose younger siblings attend YSC, makes popcorn and is an "expert with the hot chocolate," said Cakarmis.
According to Youth.Gov, after school programs have proven to improve students' academic performance, reduce risky behaviors, promote physical health and provide a safe structured environment for student with working parents. Many articles express the importance of after-school programs. According to The Expanding Leaning & Afterschool project, "the quality afterschool and summer programs therefore increase learning time by providing learning opportunities that are more engaging, broadening young peoples' skills and interests."
Once yoga begins, Cakarmis tries to settle the group with a game of musical mats, like musical chairs, but with yoga mats. Students are engaged momentarily, but it's hard to keep focus once it's time to begin instruction.  While the younger students seem engaged and eager to learn new poses and activities, the older students rebel against the formal instruction. As this persists, the younger students begin to model after the older students, hardly settling as Cakarmis gives instructions.
On days like this, when it's challenging to focus the class, instructors try to keep in mind the behavior of students.
"It's hard to cater lessons to everyone," said Cakarmis. "Kids have different interest. We don't try to impose activities on children, this isn't a disciplinary institution."
Instruction ended shy of the 6:00 p.m. mark. After multiple attempts to get the class to settle, Cakarmis decided to end YSC early. The students we're disappointed. But Cakarmis explained that their behavior resulted in class ending early. Tomorrow, if students chose, they can return for Wednesday's lesson.
"Some days they love it and they're like "I feel so much better,'" said Cakamis. That wasn't the case for today, but it also doesn't mean that's how things will always be.
"I tell myself these kids reset every day," said Coordinator Davita Flowers-Shanklin. "They don't come with the baggage of how I felt a week ago. I don't come prepared for them to be naughty."
When tough days persist, coordinators try not to take it personally, they use this opportunity to learn and try to adjust their instruction to meet the needs of all students.
"When I have a great class, I'm walking on clouds…I remember the kid's laughter" said Cakarmis.
Cakarmis and Flowers-Shanklin work together
"Sometimes the lesson of the day doesn't end up being the frog pose, sometimes the lesson ends up being about respect. We adjust the plan and make changes and determine if today's the exception or if this is how things will go."
After school programs are integral in communities where schools are often under -funded and lack resources to that fosters the potential of students. They also provide constructive activities between the hours of 3 p.m. to 6 p.m. where students are more likely to engage in "risky behaviors" because they are more likely to be unsupervised.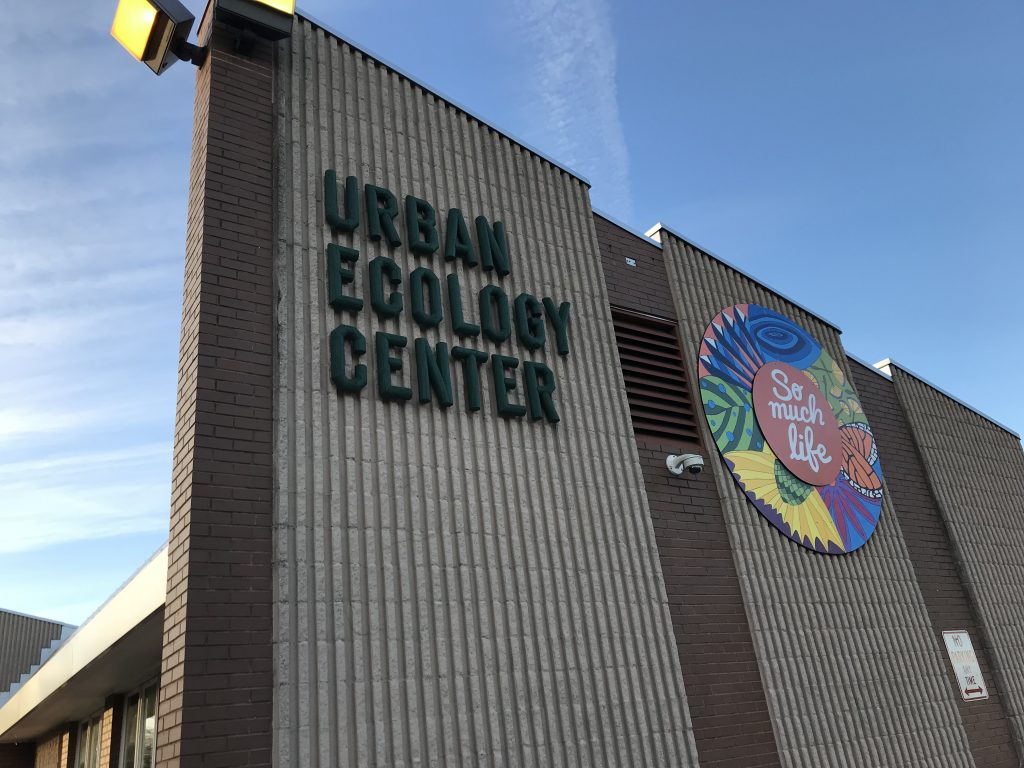 The Young Scientist Club coordinators use openness and awareness to serve students with different needs and personalities, which makes them vital to members in the Washington Park community.
Students and community members can sign up to volunteer and learn more about programs at the Urban Ecology Center on their website. Resources like the website and the monthly calendar provides the community with upcoming events.